Smart People, use Smart Matching.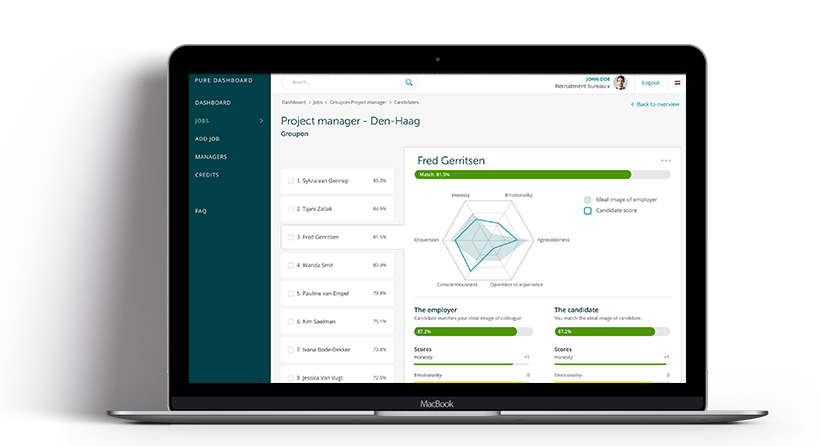 Elevate your business to new levels
Instead of going through tens or hundreds cv's, (not even knowing for sure that the right candidate is between those), you use Pure Matching at the beginning of the recruitment process. You save yourself a lot of time and energy and even better: this helps you to hire better candidates who are more suitable to do the job.
Scientifically proven & patented
Led by a team of cutting-edge scientists, researchers and engineers, a personality model has been developed (HEXACO) that maps your personality in 6 dimensions. Your entire personality is based on these six dimensions.
The origin of our personality
You can view your biological identity as a personal filter that lies over your world of experiences. And it's quite unique to map that into a blue-print which also can be matched. (!)